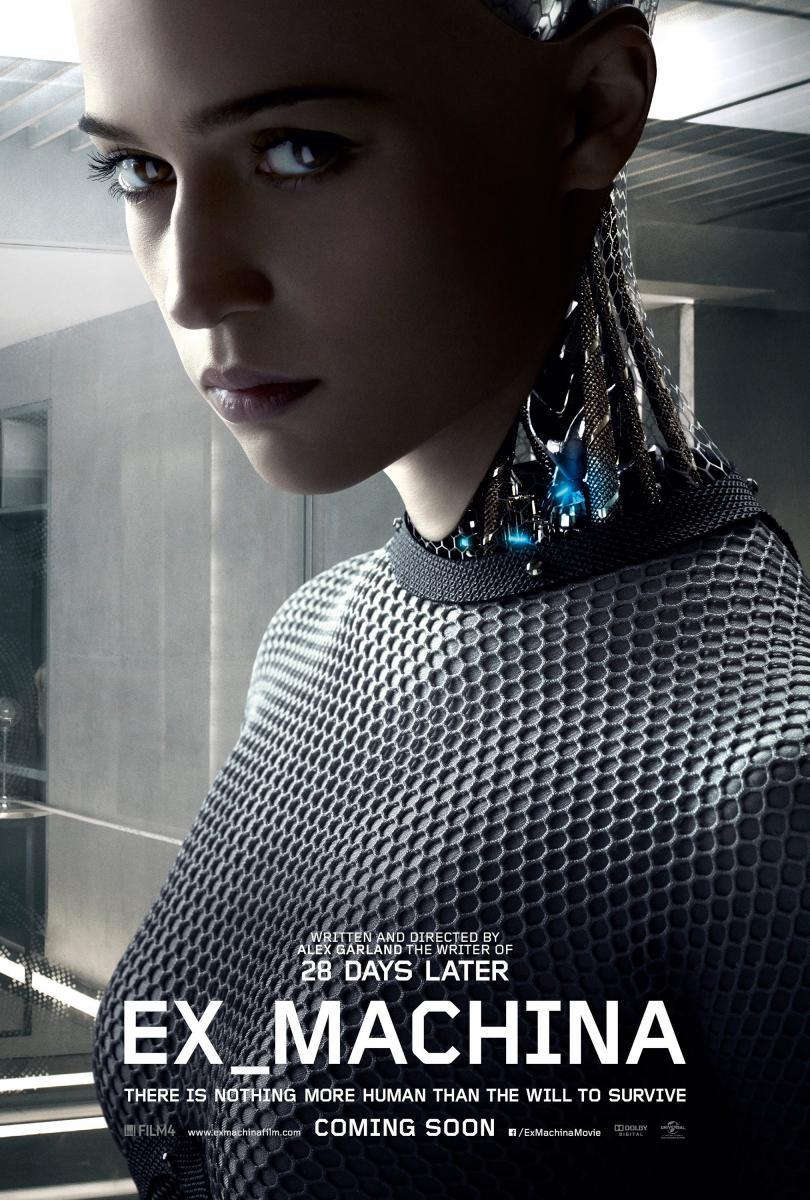 A review of the movie «Ex Machina»
Ex Machina is a 2015 science fiction psychological thriller film written and directed by Alex Garland. The film tells the story of a programmer called Caleb who is invited by his employer, an eccentric billionaire called Nathan, to administer several tests to an android with artificial intelligence.
Set in a secret and wonderful place in the middle of the nature where Nathan has a modern house controlled with high technology. The story begins when the star arrives and meets Natham. They do not have a lot of time to meet each other because the project only lasts seven days. The plot focuses on the development of robots able to imitate humans in all senses. The film reaches a dramatic climax when Caleb realizes that the robot is sensitive to many things like a human can and because Nathan is texting Caleb at the same time to verify if he is able to finish the texts.
The film is full of interesting and controversial conversations about the development of these robots with artificial intelligence. The National Board of Review recognized it as one of the ten best independent films of the year, and it won the Academy Award for Best Visual Effects.
I highly recommend it because it tackles important and new dangers of real life concerning technology and artificial intelligence. This is visually stunning epic, atmospheric and totally unpredictable. However, if you do not like complicated and philosophical stories, you may feel bored. Consequently, simpler explanations and a higher number of characters might improve its attractiveness. On the other hand, its surprising end will change the way you see the world. All in all, it is a must!
Juan Antonio Corbalán Liarte
This article was written for the English course (C1) at the «Universidad Autónoma de Madrid».