The Robinson list is a advertising exclusion list for Spain. Registration is simple , fast and free. So if you're fed up with unforeseen business calls or other communications, with the inclusion in this list you can reduce these communications. It also includes those companies which you have contract or you had it. This list has more than 223.000 registered people.
There is enough consensus on their utility to reduce calls, SMS and mail but it could be worse to the email. The reason is that companies can purchase these lists with all the details for 150€ and the spam email is very difficult to detect its origin.
If they call you, tell them you're included in the Robinson list and the will stop calling you because they are exposed to heavy fines. However, they tend to review previously that you are not in the list.
The inscription on this list is simple through the following website: http://www.listarobinson.es filling in your data in the different lists: calls, SMS, email and postal mail.
If in the following three months of the registration they are still bothering you, you can report on the Data Protection Agency. For this, it is important to keep all the emails, both those of inscription on the list Robinson and the communications with the companies.
This service is managed by the Spanish Association for the Digital economy in accordance with the data protection legislation. Covered by Directive 95/46/EC, Organic law 15/1999 of 13 of December, and the Royal Decree 1720/2007 of 21 of December.
For those who wonder why there are some companies spamming, That's why unfortunately sales representatives through his insistence will convince people. Obviously not all of them, but with only a small part that already justifies all this business process. It is still a vey economical way to make new customers. And if they already call us commercial little professionals already best phone spam or add a comment. Other solutions I apply and advise are: block their numbers, private numbers and subscribe to other lists in more countries if you receive calls abroad. There is no European or international list.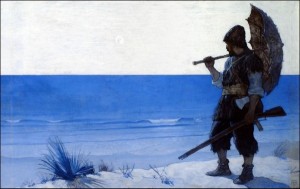 As a curiosity, the origin of the name of this list resides in the novel "Robinson Crusoe" by Daniel Defoe. Because those people who don't want to receive outside influences.
Sources:
Robinson list: http://www.listarobinson.es
Spanish Agency of data protection: http://www.agpd.es/portalwebAGPD/CanalDelCiudadano/denunciasciudadano/index-ides-idphp.php
Wikipedia: https://es.wikipedia.org/wiki/Lista_Robinson
Web bandancha.eu: http://bandaancha.eu/articulos/poniendo-prueba-lista-robinson-7856
Elpais.es: http://sociedad.elpais.com/sociedad/2012/08/21/actualidad/1345549648_486873.html